WORKING WITH ELAN AND BALANCE
Get-Things-Done is your philosophy, precision and professional competence you associate with independence and efficiency? Ready 4 Change? Let's talk!
Currently we are not actively looking for a job. But we grow and are therefore always happy about interesting speculative applications. ​
Your way of working:
Get-Things-Done is your philosophy: You work precisely and efficiently and can reduce legal texts to the essentials and necessary in a structured, error-free preparation. They understand how to put on the client's glasses: You can also process complex relationships in an understandable manner, including concrete and practical recommendations for action.
Your level of experience:
After completing the court year, you have around 8-12 months of professional experience as a trainee lawyer, ideally in a large or medium-sized commercial law firm.
Your professional competence:
You have knowledge of several of the following areas of law:
Data protection, including ePrivacy (focus: cookies, direct mail)
Copyright and trademark law,
Competition law (UWG, antitrust law, state aid law);
Media law and advertising law;
Employment Law;
Real estate law (including experience with land registry entries);
GmbH law and association law.
In addition, you generally have no fear of contact with new areas of law. Ability to draft and review commercial agreements in (legal) English: Yes please.
Your perspective:
A new workplace right behind the MQ, where the combination of precision and professional competence with independence and efficiency is valued and there is agreement that there is also a life outside the office. And that should start at 6:30 p.m. at the latest. Ideally earlier on Fridays.
The financial:
No collective agreement applies to this position. The monthly gross fixed salary is endowed with at least € 3,000, and there is a willingness to overpay in line with performance.
Ready 4 Change? Apply here
You are only three steps away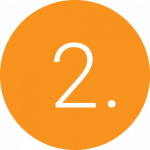 We will review your application.
100% discretion is a matter of course.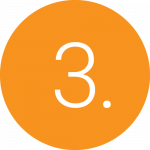 We'll be in touch. If your application and
our current needs match: with
an invitation to coffee